Vodafone Mobile Signal Booster
Vodafone globally is one of the largest mobile signal provider. Vodafone in India is under partnership with Aditya Birla Group's Idea. The company provides cellular services in pan India across 2G 3G 4G spectrum. With the large spectrum available, Vodafone Idea is committed to deliver ever increasing demand and also playing a huge role in supporting Digital India. After the merger of Vodafone and Idea, it became the biggest telecom provider in India both in terms of customer and revenue. After the merger Vodafone Group had 45.2% share in the combined entity, 26% is owned by Aditya Birla Group and the rest were made public. Jio and Airtel are the two main competitor with huge subscribers. But with aggressive marketing, the company is still among the top telecom companies in India. 
The company's tag line, where you go, we follow is actually a myth. Despite being one of the biggest cellular telecommunications conglomerates and operating on 2G 3G and 4G technology, Vodafone users still find it difficult in some parts of the country to catch a strong signal. Our customers complain about the call drops and poor voice quality. This problem is partly because of the enormous customer base throughout India with finite cell towers. Other reasons for poor cellular network is the landscape of our country and infrastructure. The problem is not limited to rural areas where the cell towers are low, it also persists in major cities because of infrastructure and high rise buildings. Concrete, metal and cement also play a huge role in blocking the signals. Rough terrain like mountains play a significant role. In fact weather can play a significant role in cellular network. 
How Can I Boost Vodafone Mobile Signal ​
But you don't have to worry about that at all. It is because we have the perfect easy to install and maintain, Vodafone Mobile Signal Booster, that will enhance your cellular network. This will result in no call drops, voice clarity, faster internet and longer battery life. Installing Mobile Signal Booster will welcome pleasant communication and you can put an end to continuous questions over the phone like, "Hey! Can you hear me?" "Is my voice audible?" "I am sorry I didn't get what you said." So save your time and energy by installing our Vodafone Mobile Signal Booster. 
Our Top Mobile Signal Booster​s for Vodafone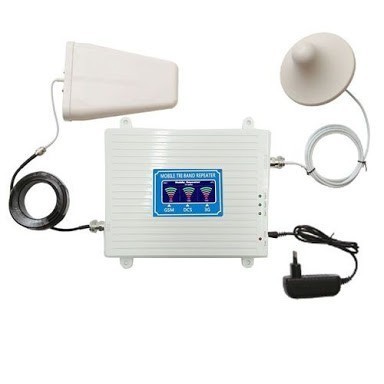 Vodafone Mobile Signal Booster for Home
It operates at all the frequency of Vodafone, which makes it best Vodafone Mobile Signal Booster for home.
Vodafone Mobile Network Booster
Enhancing All Vodafone Networks, this device is most popular among the office, basement and for factories.
Vodafone 4G Mobile Signal Booster
It will amplify 4G signal for Vodafone, in a large building, you can buy this product without any hesitation.