Airtel Mobile Signal Booster
Bharti Airtel is one of the largest mobile signal providers in India with more than 300 million subscribers. It was established in 1995 and is in operation for more than 25 years. Headquartered in Delhi, it is the largest operator in rural India, with 144.76 million subscribers as of 30 November 2019. It is not only a major cellular network provider in India, but also has its customer base in 18 countries in Africa and South Asia. It operates its GSM and 3G services at national level pioneering in voice and internet services. It started with calling and 2G services and later developed 4G and VoLTE (Voice Over LTE). Airtel India owns spectrum in 850 MHz, 900 MHz, 1800 MHz, 2100 MHz and 2300 MHz bands across the country. After being the oldest telecom network provider, the company faces stiff competition from Jio and Vodafone. 
Despite being one of the biggest cellular telecommunications conglomerates, Airtel users still find it difficult in various parts of the country to catch a strong signal. Our customers complain about the call drops and poor voice quality in Airtel. This problem is partly because of the huge customer base throughout India with limited cell towers. Other reasons for poor cellular network is the landscape of our country and infrastructure. The problem is not limited to rural areas where the cell towers are low, it also persists in major cities because of infrastructure and high rise buildings. Concrete, metal and cement also play a huge role in blocking the signals. Rough terrain like mountains play a significant role. In fact weather can play a significant role in cellular network.
How Can I Boost Airtel Mobile Signal
But you don't have to worry about that at all. It is because we have the perfect easy to install and maintain, Airtel Mobile Signal Booster that will enhance your cellular network. This will result in no call drops, voice clarity, faster internet and longer battery life. Installing Mobile Signal Booster will welcome pleasant communication and you can put an end to continuous questions over the phone like, "Hey! Can you hear me?" "Is my voice audible?" "I am sorry I didn't get what you said." So save your time and energy by installing our Airtel Mobile Signal Booster. 
Our Top Mobile Signal Booster​s for Airtel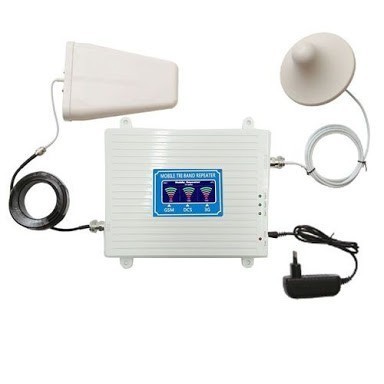 Airtel Mobile Signal Booster for Home
It operates at the frequency of 4G, which makes it top selling Airtel Mobile Signal Booster for home.
Airtel Mobile Network Booster
Enhancing All Airtel Networks, this device is most popular among the office, basement and for factories.
Airtel 4G Mobile Signal Booster
It will amplify 4G signal for Airtel, in a large building or a commercial space, you can buy this product without any hesitation.